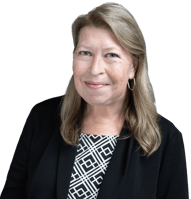 Hosted by Kathy Hall
Executive Director, Petrochemicals
WEBINAR: AVAILABLE NOW ON-DEMAND
---
What's Py Oil Got to Do With It?
A Discussion About Pyrolysis Oil & Its Promise for Chemical Markets
with special guest, Anthony Palmer, Chemical Market Analytics by OPIS, Vice President, Circular Plastics
As much of the world knows, pyrolysis oil is very much a topic of the day. Pyrolysis itself is not a new technology, but its application to be able to turn trash plastic into an oil-like material that can be used as a chemical feedstock and in transportation fuels has become a popular investment in the past few years. Pyrolysis oil can be processed into renewable diesel, renewable naphtha and even renewable LPG.

For chemicals, being able to carry the "fossil free" label throughout the manufacturing process for the myriad of commodities produced at a petrochemical complex goes a long way towards companies reaching their sustainability goals. But we have yet to achieve this dream to any significant degree.
What to expect?
The development of the "chemical recycling" movement and how it came to center on py oil

The difference between py oil and py gas

How py oil can be used to produce chemicals, and would they still be called "petro" chemicals?

Criticisms and praise for py oil & chemical recycling

How to price py oil
Plus, we'll take a shot at answering your questions!
If py oil is also on your radar and you have more questions than answers, join Kathy Hall, OPIS' Executive Director for PetroChemWire's petrochemical and plastics reports for a webinar that we hope will illuminate the state of play in the chemical industry.
Get access to the recording
Recycled Plastics Weekly
Recycled Plastics Weekly contains more than 40 weekly assessments for pellet (repro), flake (regrind) and scrap bales, plus assessments and market news on post-consumer resin (PCR), including HDPE and PP