Part of the OPIS Fuel Focus Webinar Series:
Discover the impact of Russian sanctions on propane supply

Discussing the winter outlook for the North American propane market generally revolves around the weather, which no doubt remains a critical conversation. But the global stage is pushing ever further into the domestic market, impacting everyone from major global trading firms to mom-and-pop operations, and the war in Ukraine is behind a lot of today's critical market developments.
In this webinar, we will discuss:
The shift in global trade flows in the wake Russian sanctions
Disposition and position of propane stocks
Demand centers and drivers that will impact supply and pricing
Additionally, we have exclusive insights from a large wholesaler and retailer who is working on the ground in the Northeast, discussing both winter strategies as well as Energy Transition and the implications for the propane industry.
Join OPIS Global NGL/LPG Director Diane Miller and owner of Combined Energy Services (CES) Mike Taylor for an essential presentation on propane.
---
About the presenters: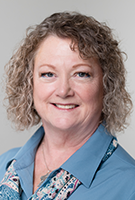 Diane Miller, Director Global NGL/LPG
Diane Miller, Director, Global NGL/LPG/Feeds Business Development, has covered the LPG, NGL and refinery feedstocks industries for OPIS for more than 40 years. She is widely acknowledge to be the most experienced, knowledgeable and well-versed journalist in the industry on the LPG, NGL and refinery feedstocks trading. OPIS NGL market coverage is the most highly referenced and relied-upon in the industry, and has long set the standard for market coverage and news reporting. Diane is a 1982 graduate of the University of Delaware, Bachelor of Arts, Major: English Literature-Journalism; Minors: French, Art History.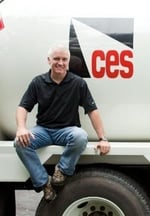 Mike Taylor, Owner of CES
Mike Taylor is the second generation owner of Combined Energy Services (CES), a retail propane gas & heating oil company headquartered in Monticello. The company was established in 1968 by Mike's father Walter who started with a used oil truck and worked from the family's home. Mike started riding along with his father in the delivery truck at a young age, had painted endless propane tanks by age 12 and delivered propane daily through his high school years after school let out. He's been fulltime since graduating with a BA in Business Administration from New Hampshire College in 1990. CES now services customers in the tri-state region of NY, PA & NJ with 6 offices and 10 local storage facilities. In addition Taylor owns related companies that distribute compressed gases, welding supplies, bulk CO2 and liquid chlorine/commercial pools supplies. Mike has been a featured guest on Tucker Carlson Tonight and Fox Business News.