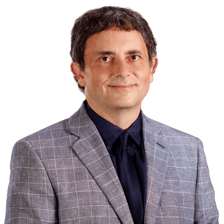 Hosted by Ron Nissimov
Senior Editor, LNG and FOB USGC NGL
LIVE WEBINAR: JUNE 22, 2023 11:00 AM CDT
---
RIDING THE WAVE:
Exploring the Booming Opportunities and Challenges Ahead in U.S. LNG and NGL Exports
The U.S. is expected to be the largest beneficiary of Russia cutting off gas supplies to Europe and growing Asian LNG demand, with a number of U.S. LNG projects potentially making FIDs. But U.S. LNG developers face major hurdles of rising costs and uncertain markets in a world focused on reducing carbon emissions. In the U.S. NGL market, growing domestic production and stagnant domestic demand are expected to continue to drive up exports, supported by the spread between U.S. gas prices and global oil prices.
This webinar will explore the recent trends in both markets, as well as analyze their potential growth and challenges.
What to expect?
US LNG market:
After reaching record highs last summer, European natural gas and Asian LNG spot prices have dropped to two-year lows.

Significant new U.S. LNG export capacity is being built and more projects expected to be sanctioned.

Rising construction costs and interest rates are expected to raise U.S. liquefaction fees to $2.50-$3.00/MMBtu.

U.S. regulators could impose more restrictions.

Many European customers still do not want to sign long-term deals because of EU climate goals.

Asian demand could be uncertain.
U.S. FOB NGL market:
The FOB market has been quieter and less volatile since last year despite growing exports.

Customers weigh pros/cons of signing long-term offtake deals vs. buying in the FOB spot market.

Terminal owners expanding export capacity.

Ethane exports are expected to see significant growth.
Join Ron Nissimov, Senior editor, LNG and FOB USGC NGL, for an informative look at what may lie ahead for these markets.
Interested in the North America LPG Report?
Gain access to comprehensive spot pricing, analysis and news for NGL markets across North America, from the vital Mont Belvieu, Texas cargo hub to Conway, Kansas to Bakersfield to San Francisco to Edmonton and points beyond.