Are you using the correct pricing tool for your fuel business?
Price transparency is key to effective fuel buying. You need to ensure accurate charges from you supplier and verify past transactions. Fill out the form to download this infographic. Then take the brief quiz to determine which OPIS rack pricing solution best matches your wholesale fuel buying needs.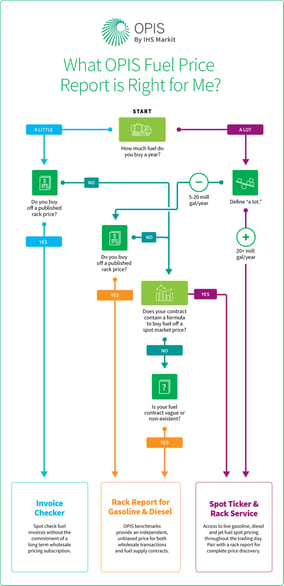 Download this infographic and answer a few questions to discover which OPIS product is right for your fuel buying business.