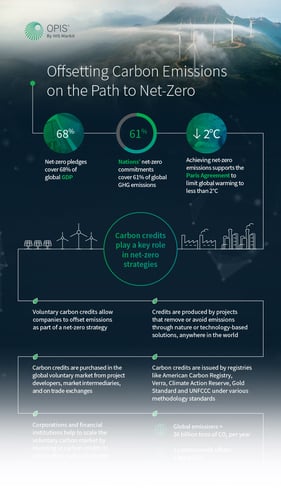 The commitment to carbon neutrality continues to grow.
A growing trend of organizations needing to comply with corporate ESG and carbon neutrality policies is offsetting company emissions with carbon offset credit purchases.
In our latest infographic, learn how voluntary carbon offset markets help companies tackle their net-zero pledges and reduce their carbon footprint.
The new OPIS Global Carbon Offsets Report provides critical information for net-zero buying strategies and helps organizations make informed decisions about environmental policies. Download a sample report to learn more.