A four-page daily read on the U.S. energy industry.
Energy policy, regulatory and business trends, with a focus on the electricity and nuclear sectors.
There are many news outlets covering happenings in the U.S. energy industry -- The Energy Daily is the source for busy executives to cut to the chase on what really matters. Our veteran reporters and analysts provide broad analysis on key policy, regulatory, environmental and technology developments across multiple sectors, including electricity, nuclear, natural gas and renewables.
Receive time-sensitive updates on high profile developments in a concise, easy-to-read format
Get clear explanations of complex regulatory and policy issues
Learn emerging trends for first-mover advantage
Two-page renewable energy supplement included every Monday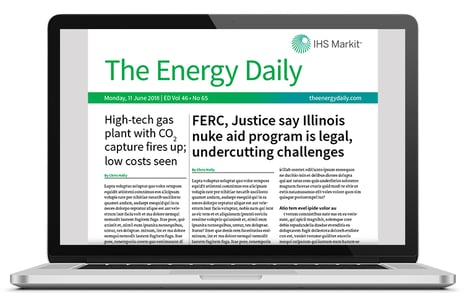 For subscription information, please contact sales at 303-858-6551 or email TheEnergyDailySales@ihsmarkit.com.