The landscape of new-build terminal projects in Mexico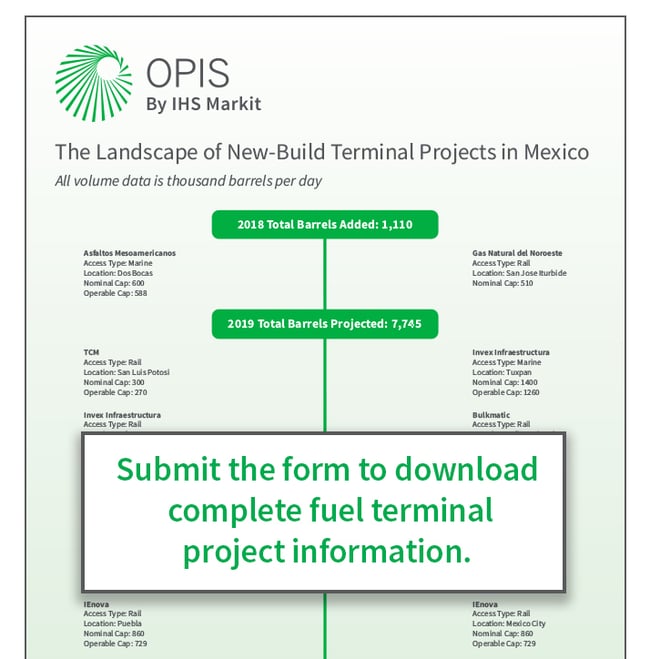 Mexico's storage landscape is beginning to change. By the end of 2020, new-build clean products terminal capacity for just those projects with announced completion dates will almost double the land storage currently held by Pemex. If all 63 projects being tracked by the Secretaría de Energía (SENER) were to be built, total new capacity would exceed 45 million barrels.
Download the infographic for a look at all capacity added in 2018, barrels projected to be added in 2019-2020, as well as a look at all proposed terminal projects.