Just released!

Download your free copy of the 2020 OPIS European Refined Oil Products Outlook today.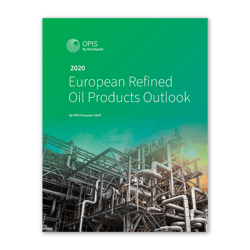 Authored by OPIS' experienced European market editors, this outlook includes exclusive in-depth commentary, analysis, charts and graphs showing key pricing and broader market trends.
Download your copy for our expert predictions on what 2020 has in store for European diesel, fuel oil, gasoil, gasoline, bunker fuel, jet fuel and naphtha.

• • • • • • • • • • • • • • • • • • • • • • • • • • • • • • • • • • • • • • • • • • • • • • • •
Get daily expert analysis of the Northwest Europe and Mediterranean jet fuel, ULSD and gasoil markets.

OPIS provides price transparency for spot middle distillates by canvassing the market for hard-to-track delivered premiums into ports across Europe. Plus, our editors draw on exclusive shipping data for supply insight that covers import volumes into Europe, identifying key dynamics behind price changes.

Try the OPIS Europe Jet, Diesel & Gasoil Report FREE for 21 days »