Download your free copy of the 2019 Summer Driving Season Recap.
OPIS's global head of energy analysis, Tom Kloza, provides a recap of this year's record profit performance for fuel retailers.

Download your free copy and find out: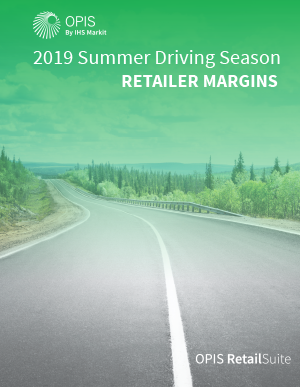 -- Which companies benefited the most from this summer's driving season.
-- The average ct/gal profit for retailers.
-- The most profitable and most challenged retail fuel markets.
-- The average retail fuel margins for the past 13 years.
-- Annual summer driving margins by region for the past four years.
-- Daily retail margins over the past 365 days.
Data provided by OPIS MarginPro.

Feel free to share this with your colleagues.